The Zip 2000 Experience "The Original Extreme Zip Slide"
2 Kilometres of Sheer Adrenaline (1.25 miles)!
Zip 2000 at Sun City in South Africa offers an experience of a lifetime
The Original extreme Zip Slide. Ride the one that started it all!
Opened in 2004 Zip 2000 at Sun City is the world's original extreme Zip Slide. For over six years it held the title of the world's longest, highest and fastest zip slide. With an average speed of 120 km/h over two kilometres and reaching speeds up to 160km/h. It is still one of the world's longest zip slides. There is a higher zip slide in Alaska, there's a longer zip slide in South America. But to get the total thrill of speed, distance and varying heights above ground Zip 2000 is the ultimate and original experience.
Zip 2000 has been in operation since 2004 at Sun City, South Africa's kingdom of pleasure, just 2 hours from Johannesburg and adjoining the Pilanesberg Game Reserve. The Zip 2000 has an impeccable safety record. The Zip 2000 was designed and constructed by Tim Dawson, CEO of UNREAL the company. Zip 2000 has been operated by UNREAL the company since 2004, with an impeccable safety record.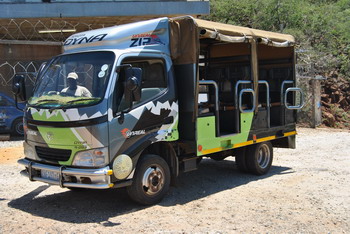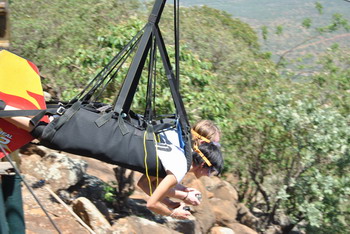 The world's Fastest Zip Slide
Speeds up to 160 k/h (100 mph) with an average speed of 120 k/h (75 mph)
Highest ever recorded speed 185k/h
2 kilometres of adrenaline filled fun
Operating since 2004 with a 100% safety record
Operating inside the famous Sun City complex
Zip Slides are also known in the USA as Zip Wires, in Australia and New Zealand as Flying Foxes and in South Africa as Foefie Slides. In the United Kingdom as in the rest of the world, they are now referred to as Zip Wires or Zip Slides or occasionally Aerial Runways.
The Zip 2000 at Sun City adheres to all necessary safety standards and is currently the only Zip Slide to be certified by South Africa Department of Labour. 'Flyers' are secured in two separate harnesses and suspended below a free running trolley that is attached to a steel cable. Solo and tandem slides are available so this ride has an appeal for even the most amateur adventure junkie.
Unlike many other adventure activities, this experience is open to young ones from the age of 12, making it a fun activity for the whole family. (So far the oldest person to go down the slide has been a Scottish lady of 84!). The Zip 2000 brings something extraordinary, outrageous and fun to anyone seeking some action and adventure in a truly unique and unforgettable way. The Zip 2000 is more agreeable to some people than say the activity of Bungy-jumping, because there is no "free fall" and no 'jerk' involved. "It is a flying feeling not a falling feeling"
The Zip 2000 is an ideal activity for the adventurous at heart, aged 12 years and over. Everyone from bungy jumpers to parachutists, water-skiers to golfers, horse-riders to housewives, in fact – anyone! The Zip 2000 is great fun.
The Zip2000 can and has also been used for marriage proposals, birthday or anniversary gifts and used as part of a team building packages for corporate groups visiting Sun City.
The team that built the Zip 2000 zipslide also built the rope bridge and the Maze of the Lost City, a fun adventure for all located close to the Sun City Entertainment Area.